The Oldenpreneur is forced to Rise Out of the Ashes
Globally the 50 + generation are having to face new problems, The Oldenpreneur is forced to Rise Out of the Ashes. Despite record number of them becoming property owners, they can't in many cases capitalise on that gain because they still have dependent children. The job market is tough at the moment – and especially tough for the 50+. Many societies are ageist and rising redundancies in the 50+ market meant that a generation of people just kicked their heels and waited out retirement because they had no skills that were valued.
Not anymore scrapping the default retirement laws have meant that many women have to wait another 8 years for their pension in Britain and many more know that when they get to 68 they will have to wait until they are seventy!This means that this group of people have had to reinvent themselves and how!
Forced to work longer and harder and being virtually unemployable has meant that a lot of the 50+ era have to resort to plan b. Plan B in many cases is getting so frustrated with governments and employers that they have decided to take control. Taking control is never a bad idea.
Taking control puts you firmly in the driving seat and for better or worse that is the case. Many 50+ er's have decided to start their own business. Unfortunately in some cases the aging process has already taken its toll. Many people realise that to stand in their own business for hours a day is a no no!
If you have had a physical job all your life, such as a chef, or a barber or hairdresser, the long days of standing will have taken a toll. The oldenpreneurs have to think a little laterally. It has never been cheaper or easier for that matter to make your business online from working at home. At the moment in Europe there are about one in five people over the age of 50 being self employed. Now that figure is a lot higher than in most other groups. Many of these people work from home in an online business, they have been forced to do this because they feel that their pension is not going to enough. They know that governments are pushing the pensioner out. As people live longer the cost to the governments are increasing and of course as a demographic it is easier for governments to squeeze the elderly rather the 20 year olds.
Reasons why the Oldenpreneur Is Forced to Rise out of the Ashes.

Interest rates are ridiculously low and that is not going to change, so there is no incentive for any age to put aside or invest money. That means that the pension pot is smaller.
Reasons why there has been growth in oldenpreneurs
The rise in age that state Pensions are being paid
Later retirement
Enforced redundancy.
Appalligly low interest rates
The abandonment of the statutory retirement age,
The end of final-salary lump sum pensions
A fashionable desire for lifelong learning
A desire to reinvent yourself in another form, preferably one that supplements your state pension.
This growing army of olderpreneurs could potentially add billions to the world'seconomy in the next few years. Although I have been a member of Wealthy Affiliates for eight years I have never seen so many older members, The reason this demographic is changing the face of affiliate marketer, is the tenacity of this age group.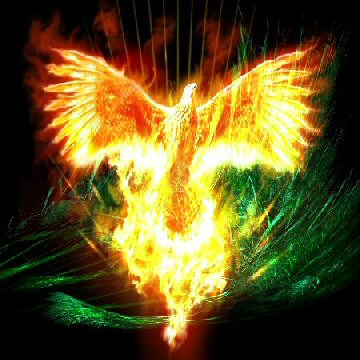 They have been through tough times, they were not a generation who walked away from marriages. So these tough times may have been economic and they could have been emotional. Most of them were a generation that no one asked did they want their first job. No one cared whether they liked their work or even were good at it, it was what was expected of them . In that respect the older generation finding at 55+ they have a choice is very liberating .They can choose where their passions leads them. They have developed life skills that mean they generally find the aspects of running a business easier than their younger counterparts. Have noticed within Wealthy Affiliates that they don't get distracted in their learning curve, they carry on this means that they are more likely to succeed. Less than a third of under thirty start up are still around five years later whilst less than a third of 50+ business affiliate marketers FAIL.
Strangely enough in the UK it is predicted that they will account for a third of the workforce by 2025. Just think about that that is in ten years time. If you were ever thinking of starting your own business for the older marketer, then that time is now. Within Wealthy affiliates, the over 50's as a group share their experience and pain more than the kids do. That means that they tend to learn faster because they are learning from a bigger brain pool. So what kind of businesses are we talking about? They tend to start off small, though many earn over $50,000 per annun a year later. They have mostly cost less than a $100 to set up. They range from how to stretch your pension, or ideas to make your pension go further, to genealogy, heirloom recipes and gardening, self help and self esteem, self help, improving your knowledge about health issues that affect the elderly. Men and women as a group have both been equally successful, and that is not normal in business. Nor do they run predictably across gender lines. Some of the women work with their husbands and they have created lucrative businesses making money from recommending Amazon products.
If you fancy wandering over to WA and having a look at the fantastic community then this is a great place to start. Written by my friend Joseph who has to be one of the most generous men I know in his teaching, this is a great place to start .