Stop Being a Slave to Sales Letters

If you are thinking about becoming an Internet marketer the chances are you will have Google the phrase and you will be on somebody's list. That list will eventually try to sell you a product, but don't let Internet marketing gurus turn you into a moron. There are many good products out there, products which will help you work through the minefield of working at home for yourself. Unfortunately, there's lots of crap products out there as well and it's very hard for a newcomer to tell the difference. The reality is that many Internet marketers spend more money on their sales page than they do on creating their product! Maybe you find that hard to believe but a good sales page which guarantees a high conversion rate will cost $10,000 plus. Not many products cost that to create.
Use your Brain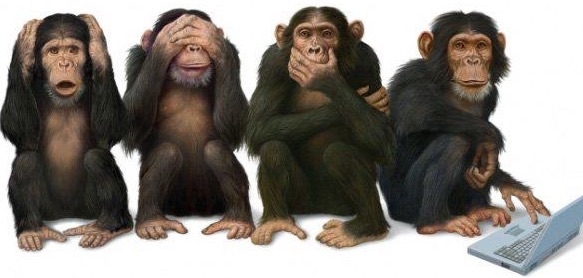 So you're feeling unsure of yourself that you want to learn. That's fair enough but that's no excuse to be lazy and indolent and you need to be aware of the purpose behind these sales letters. Obviously the first purposes a sale but the second purpose is to loan you into a false sense of security because you think that all you got to do is press a magic button. First of all let me tell you there is no magic button. The sales letters that promise you won't have to do a single thing apart from click on a magic button is a load of junk.
There is no Magic Solution

Human beings by nature want to take things easy way and marketers are good at their job they are there to market and they are there to push the buttons that will make you buy! Absolutely nothing about running a business is zero work unless of course you outsource the whole lot to somebody else which is very expensive, but the expression, "push button software" sells products.
Interent Marketing is a Skill, and anyone Can Learn

In my day when I was first taught Internet marketing it was taught as a skill, there were no tools you had to do it the hard way from the ground up. Today it's a good thing that there's many tools to lighten the load, I use many tools on a daily basis but that doesn't mean I make money my sleep without doing anything in begin return. I do make money as I sleep because I sell my own products but it's not without work.

Niche Research the First Hurdle

Niche research is the first hurdle for many newbies, they don't really understand what a niche is, so they decide to rely on niche researching tools. Let me tell you there is nothing more powerful than your brain to discover a niche. Niches are found all around you, if there is a magazine then there is a market. If there is advert on the television there is a market.
The next challenge is building a website and if you trust the gurus the site builders are magic! Inside wealthy-affiliate's there is a site builder, but it is free and it does involve work! You cannot press a magic button and get it to do it for you. It's taken a lot of the stress out of it for you but you still have to do it yourself.
The Importance of Keyword Research

Wealthy-affiliate's is big on keyword research and so it should be because you will be more successful sooner if you do your keyword research. One of the first questions that newbies ask inside wealthy-affiliate's is how long it will take them to make money. Unfortunately this is one of the most difficult questions to ask partially because everyone who comes to wealthy-affiliate's as a different background, different work ethics, different temperaments and different levels of experience.
Inside wealthy-affiliate's there is a free keyword tool. However it is not a magic pushbutton press button anything button tool! You have to type in the keyword that you want to research and then you find out what people are looking for within that problem. You know yourself and your personal experience that when you want to find something on the Internet you type certain phrases in. It's very important for your success that you investigate what these phrases are in your niche. This allows you to hit the ground running and wealthy-affiliate's is great for that.
You will also read sales pages about magic search engine optimisation solutions. Actually I'm not claiming these aren't magic very often they work like magic they get you banned from Google rankings very quickly. The term for that is sandboxed. Unfortunately the penalty for being put in Google sandbox is often permanent which means it may have sent more traffic to you in the short term but in the long term there will be no profit from your site
You have to learn to rely on your own judgement and your own instinct and that is much easier if you make the right decisions in the first place. Within wealthy-affiliate's there is a huge community of people dedicated to your success they are at all levels from complete novice to expert full-time marketers. They are there to point you in the right direction they are not there to sell you anything. There are few rules inside wealthy-affiliate's but one of them is absolutely no advertisements for products. It really is a affiliate link free zone!
One of the mistakes newbies make is to trust what people say. In a business sense that is a really bad decision. You have to test everything for yourself. There is no better thing than running it up the flagpole and see if anybody salutes it. 20 people might say won't work but that doesn't mean you can't make it work equally 20 people might say will work but it doesn't work for you.
Try things out for yourself. If you want to create a free account in wealthy-affiliate then click on the link below and join a community dedicated to your success