What Not To Do with Your Infographic.
After you've created an infographic, it's important to go through a checklist of things that you should avoid and make sure that you haven't done them. You must use a critical eye for best results.
Don't only use data charts. Infographics can have charts in them, but if your infographic is simply a pie chart or bar graph, then you've missed the boat. The infographic should tell a compelling story.
Infographics are about more than data
When was the last time a pie chart elicited an emotional reaction from you? Always make sure that if you use a chart, it's connected to a story and isn't the only thing on your visual.
It's okay to have charts and graphs, but you need to add a few accessories. Speaking of charts, make sure you match the right type of chart to the data that you're sharing. For example:
* Pie charts are great for representing percentages
* Bar graphs are perfect for making comparisons between groups
* Line graphs are most appropriate when you're showing change over time
And if you find that the data you have doesn't fit into any of these categories, you'll want to look for a different way to visualize it.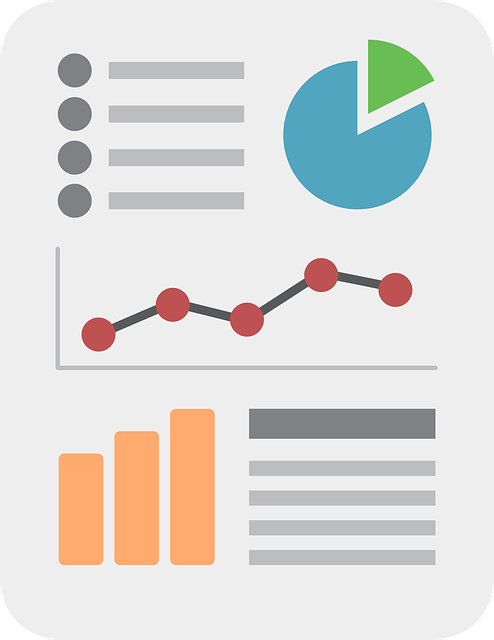 Don't use too much text.
On the other side, remember the rule of keeping your text minimal. If you can show something visually, do it with a picture, not words. For example, instead of saying "5 people" show images that represent 5 people – you can easily find graphics to go with many different ideas.
Don't use too much color.
An infographic can look chaotic and messy if you use too much color. It's a good rule of thumb to stick with three different colors. That doesn't mean you can't have a few other colors as accents, but stick with the three color rule to keep your palette clean.
You should also stay away from colors that are too bright – you don't need to shock your readers or cause eye strain online with neon shades. Instead, you want colors that are pleasing to the eye so that your reader can take his time looking at the infographic.
Don't make it too big.
Infographics should be simple and streamlined. Avoid the urge to make a huge infographic that has too much information. If it's overwhelming, your reader isn't going to take the time to look at it and he or she certainly won't share it.
Don't neglect to add a hook. Infographics work best when you have an important message to send. Don't create an infographic just to make a pretty picture. If there's no hook that captures the attention of your prospect, then your infographic won't be successful. A hook will be your website or logo.
Don't blatantly sell a product.
An infographic works best when it's an education tool that leads back to your site. Don't use it to sell a product directly. Instead, use it to inform people and gain interest. People who are interested can eventually convert into sales.
Tips for Promoting Your Infographic
Your infographic can be beautiful, but if no one sees it, you won't get much good out of it. It's important to spend the time and effort to make sure your infographic gets noticed and increases the chances that it goes viral.
Select an infographic home. You'll want to give your infographic a permanent home where it can be parked. Ideally, this will be where you want to drive the traffic to. So in most cases, it's your blog or main website.
Hosting the image yourself makes it easy for you to create several versions that others can easily share. For example, you'll want to have the original infographic that has a higher pixel count, a smaller file that's easy for any website to handle and load quickly, and a thumbnail for sharing on Facebook.
Make it easy for Others to Share
By providing the embed codes for all of these on your "home" page, you'll make it easier for others to share it in the way that works best for them. You'll also have a wide variety of options for sharing it through your own channels.
Share on social media sites. Infographics that are well-made and tell a great story can actually promote themselves if you share them on social media. On Facebook, Pinterest, and Twitter, it's so simple for readers to like and share infographics that you can get natural promotion.
Take advantage of programs that allow you to create many posts and tweets over time. For example, with Hootesuite, you can pre-write all of your tweets and then have them automatically sent out over a period of time.
Drip feeding some of the facts from your infographic and then linking back to the entire image can be very effective, too. This is teasing your audience, so pick something from it that's very tempting.
Put time into promotion.
You may spend hours getting your infographic just right, so don't sell yourself short by sharing it one time and then moving on. It can take time for something to get picked up and become viral.
That means sharing your infographic often over a period of time with as many outlets as possible. If weeks go by and you're not getting any results, you probably need to move on, but don't give up after a single day.
Produce a press release. A press release can help you get more notice. Write a press release that shares your infographic and the reasons why you chose to share this information to your audience.
You can submit your press release for free to many online sources and get more exposure for your infographic and more traffic to your site. Make sure you upload the file with your press release so that anyone who picks it up can publish it with your URL on it as well.
Don't miss Cross Promotion Opportunities
Reach out to possible partners. Look for businesses and people who have similar interests and audiences for possible cross-promotion. Make a list of anyone and everyone you can think of that might be appropriate.
Share your infographic with them and ask for their feedback. Look for blogs that are similar to yours and email them directly to share your infographic. Let them know how they can embed your infographic by sharing the embed code.
Message people directly through Twitter who you think might be interested and willing to share your infographic with their followers. You can do the same for people you know through Facebook connections.