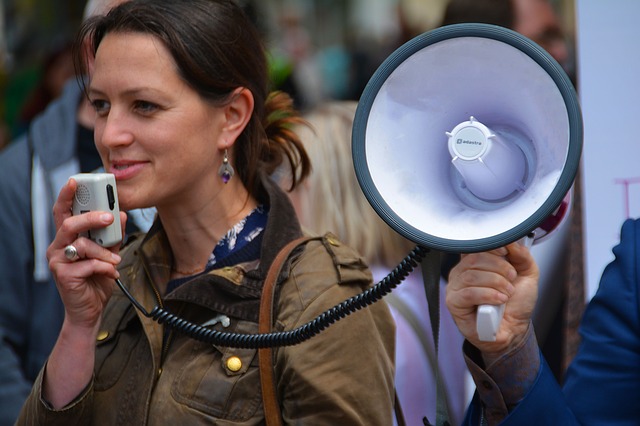 Create the perfect press release to Shout About Something Newsworthy
Press releases are a tool I don't hear a lot of buzzes  about – mainly because I think the focus in marketing is on writing articles, blogging, JVing, etc. But it's something you shouldn't overlook. Create the perfect press release when you have got something to really shout about – like a new product launch.
In fact, all of my guru clients always had me write press releases (I charged $100 per page) for each project they released. They just don't teach it themselves a lot.
I just recently saw E. Brian Rose (one of the JVZoo founders) link to his press release, which was picked up by Yahoo Finance   – so the top dogs are in fact using Press Releases, but the littler marketer hasn't been using them to build a buzz.
So one tool that regular non-Internet marketers use when they want branding and coverage is a press release. There's a WHOLE different way of writing a press release that I'm going to teach you because I see a lot of disasters.
The great thing about press release sites is that they're similar to article directories in that other people can pick them up and use them on their own sites. News directories and websites will grab it – sometimes even an offline publication searching for experts in a particular niche.
This series is all about branding you as an expert or leader, so that's what this tool is perfect for! You might even pick up some media interviews in magazines, newspapers or even Television.
The Goal of Your Press Release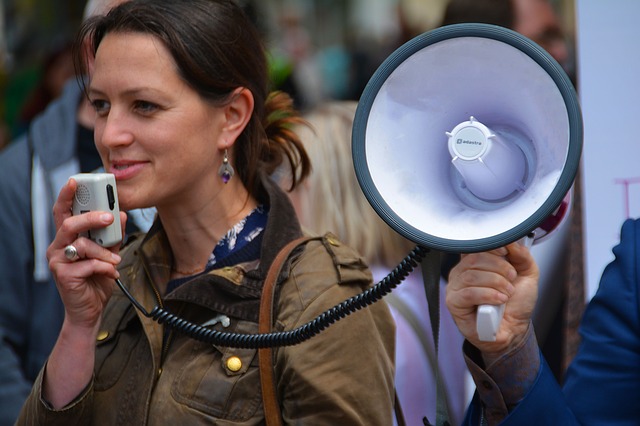 Forget article marketing. Clear your head of everything you've learned. There's a reason press releases are so costly compared to other services – they're well-crafted newsworthy stories.
The goal of your press release is to help position you as a leader as you share some sort of opinion and insight on a trendy topic. We can all find something trending in our niche somehow – use Google news and DIG.
I was so scared of submitting press releases when I was starting out as a blogger because the traditional publications said that if you sent a poor press release, it would go straight into the trash and they would never read anything you ever sent again.
That's a lot of pressure! But that pressure is good because it forces you to craft this carefully – not whip something up in a flash and put it out there. That's the wrong way to do this, so feel free to take a week or more to get this tool mastered. Don't rush it.
You're going to be coming up with a news slant, writing an informative piece with YOU as the quoted resource, submitting it to the proper PR outlets, and then doing a few other tasks to help spread the news of its existence.
Here's the good news and bad news – and it's one in the same. You only have ONE page to use for your press release.
That's good because it alleviates the pressure you may feel of having to create something long and intimidating. It's bad because some people like to babble on and on, and cutting their words down to a single page is excruciating for them.
How to Write a Press Release
First, I want you to think about your own expertise or leadership role in your niche. Don't go all Eeyore on me and start saying nobody cares about you or your opinion – get an ego and think of how you can brag about yourself!
The first thing you want to do is link about what makes you qualified to lead this niche. It could be based on time dealing with the niche, personal experience in it, the fact that you've helped someone else in the niche, the knowledge you've accumulated, etc.
You can quote yourself in the Press Release as the expert.
Like this:
…said Catherine Ford, Psych-K practitioner.
Yours might be something like this:
…said Leo Randall, owner of diabetescurediet.com.
Or:
…said Tom Knightly, relationship blogger at MeetMrRight.com.
Just have a blurb figured out and a few reasons why you feel qualified to help others in your niche. It can be based on personal experience, an education you've gained, or anything that makes other people feel like listening to you.
The Formula of a press release
When you write your press release, put everything important in the beginning and the least important items at the bottom. With Internet Marketing, you have often been taught to do the opposite, such as hook the reader at the beginning with something that will make them wonder.
You can't do this with a press release. You need to be straightforward and factual in the outset. In that JVZoo press release, for example, it starts off full of facts – nothing vague and curious. Here it is:
"JVZoo.com, the premiere online marketplace for digital information products, today announced its members had generated over $75,000,000 in revenue since the site's launch in 2012, proving it is a force for independent job creation in the wake of global economic hardship."
Nothing intriguing about that. You know what the story is about immediately.
So what are your facts?
It can be something about the niche. So for instance, let's say I wanted to write a book about a make money online course.
I might cite the Census statistics and say something like this: "With Census statistics showing more than one-third of Americans on welfare, new online entrepreneur course helps jobless have some hope."
Or, if your course has already sold a certain amount or helped a set number of people, you could cite that instead. The first paragraph should always be the main slant of your story. Whatever it is you want them to know – spelled out quick and easy.
Make sure you don't write anything spammy.
You don't see that JVZoo introduction says, "Learn how to CRUSH the competition and give your boss a pink slip by joining our done for you marketplace…" (You get the point – no spam or hype – just the facts, please).
The same goes for your headline. Notice that Yahoo Finance picked up the JVZoo press release – because it was impressive and clear. So how do you turn a perceived boring topic into a newsworthy opening and headline slant?
Well, let's say you want a press release for your diet blog. But it's a review site, and you're not even creating anything yourself. Since it's a review site, think of something you, as a reviewer, have discovered in your blog journey.
So for instance, it might be like this:
"Diet Blogger Suffers Backlash for Refusing to Endorse Unsafe Trends" (if you've gotten a comment from someone disagreeing with you, for example). Or…
"Weight Loss Advocate Warns Too Many Women Flirting with Diet Dangers" (if you want to promote a safe weight loss mindset as opposed to a fad one).
Numbers always do well. So let's say you run a diet blog and you try out different diets and report on them. You might use a headline and slant like this: "Diet Blogger Sheds 28 Pounds Trying on New Diets for Size!"
Usually, with a press release form, you'll have your headline and introduction, but in between that is a space for a subhead. That's where you expand on the headline a bit, but continue being newsworthy and factual and not riddled with hype.
As you craft the body of your press release, keep getting the most relevant facts out first. You want the reader to have gotten the gist of it just by reading your headline if nothing else.
You never know which part of the press release will make them stop reading. So in your body, you'll include more facts – and also a quote or two. You can quote yourself in the press release. You don't have to interview another expert. You can also get quotes from clients or customers if you want.
And at the end of your release, you'll have room for your "for more information, go here" portion of the story – which is most important to you because it means increased traffic and possibly sales.
So here's what your formula looks like:
* Headline
* Sub-headline
* Introduction paragraph
* Quote paragraph
* Details paragraph
* Quote paragraph
* Details paragraph
* For more Information paragraph
That's about all the room you'll have if you keep it at the desired one-page length. In your introduction paragraph, always start it with bold lettering that gives the following information: (City, State) Date – (then start the paragraph).
At the very end of your press release, end it with ### – which is the standard signal for "the end" in the Journalism world of press releases.
Where to Submit Your Press Release
You should use press releases as often as possible. Don't just use them for product launches or blog launches. Use them for blog posts, too! You might want to find a good ghostwriter who understands how to create newsworthy press releases and have them develop one for some of your most riveting content.
On most press release sites, like the ones below, you'll typically find both a free and paid option. There's no need to go insane with your memberships. Start out free if you're on a budget and if you start seeing good branding results, then see which service is providing it and maybe increase your membership on the top one to see if it makes a big difference.
Here are some of the most popular ones:
http://www.prweb.com/
http://www.prnewswire.com
http://www.pr.com
http://www.directionsmag.com/pressreleases/add/
http://www.prlog.org/submit-free-press-release.html
http://bignews.biz/?go=publish
http://www.freeprnow.com/submitPR.aspx
http://prwindow.com/login.php
http://www.exactrelease.org/submit.php
http://www.forpressrelease.com/login.php
http://www.prfree.org
http://www.webnewswire.com/node/2058593
http://beforeitsnews.com/
http://prsync.com/submit-press-release/
http://freebusinesswire.com/login.php
http://www.prhwy.com/submit-press-release.html
http://www.orilliapacket.com/ugc/submission
http://www.freepressreleases.com/
http://pressbox.co.uk/cgi-bin/links/add.cgi
http://articlecirculation.com/submit.asp
http://www.pressabout.com/submit-press-release/
http://www.press-release-articles.com/register/
Create the perfect press release and start with the top three. Then try to find a news site specific to your niche that accepts press releases – for example, a health site or a financial site. You might get better results going with a narrower, niche specific PR site than a broad one.
1